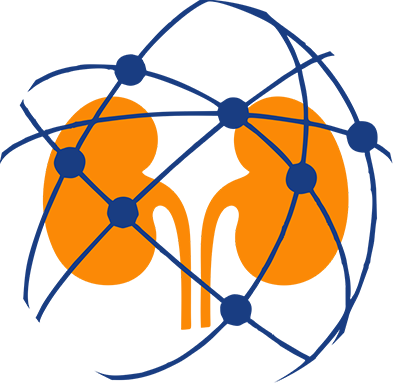 Publications citing the book



►

Moura-Neto JA. "To be, or not to be" a nephrologist; students' dilemma
and a strategy for the field. Blood Purif. 2021. DOI: 10.1159/000513155.
► 
Bellorin-Font E, Carlini RG. Kidney disease in Venezuela: the impact of a lingering humanitarian crisis. Nat Rev Nephrol. 2021 Feb 4:-2. DOI: 10.1038/s41581-021-00403-9.
► 
Cortinovis M, Remuzzi G. Nephrology Worldwide – A Book Review. Nephron 2021;145:212-213. doi: 10.1159/000515164
►
Ingenhoff R, Brewster U, Rastegar A, Kalyesubula R, Knauf F. Global Health Education in Nephrology: The Time has Come. J Am Soc Nephrol. 2021 Oct 13:ASN.2021060731. doi: 10.1681/ASN.2021060731. 
►
Moura-Neto JA, Moura AF, Silva CAB, Agar JWM. Green Dialysis: A Necessary Trend. In Fadem SZ, Moura-Neto JA (Eds). Issues in Kidney Disease – Dialysis. New York: Nova Science Publishers. 2021
►
Daher EF, da Silva Jr GB, Trivedi M et al. Kidney Complications of Parasitic Diseases. Nat Rev Nephrol. 2022. https://doi.org/10.1038/s41581-022-00558-z
►
Jardine T, Davids RD. Global Dialysis Perspective: South Africa. Kidney360
October 2020. DOI: 10.34067/KID.0005152020
►
Divino-Filho JC. Prevention or no prevention; this is not the question anymore! Braz J Nephrol. 2021
. DOI: 10.1590/2175-8239-JBN-2021-E005
►
Silva Junior G, Gadonski G, Ferreiro Fuentes A, Nangaku M, Remuzzi G, Ronco C. The Future of Nephrology and Public Health. Contrib Nephrol. 2021 Aug 3; 199:1-12. DOI: 10.1159/000517714. 
►
Assis Buosi AP, Paturkar D, Dias ER, et al. The Rights of Patients with Chronic Kidney Disease in the World: Legal Perspectives and Challenges in Brazil, India, Portugal, South Africa and Nigeria. Contrib Nephrol. 2021 Aug 3; 199:1-12. DOI: 10.1159/000517722. 
►
Esezobor CI, Alakaloko AE, Admani B, Ellidir R, Nourse P, McCulloch MI. Paediatric Nephrology in Africa. Curr Pediatr Rep. 2021 Oct 25:1-8. DOI: 10.1007/s40124-021-00256-7.